Are you planning to or hiring a Construction Worker in Singapore?
Here's what you need to know about the levy rates according to the Ministry of Manpower (MOM) in Singapore.
To employ migrant workers for the construction sector, you will have to meet specific requirements for workers' source country or region, quota, and levy.
These requirements are additional and specific to the construction sector. You should also refer to the general Work Permit conditions and requirements.
Age when applying

The minimum age for all non-domestic migrant workers is 18 years old.
When applying for a Work Permit:
Malaysian workers must be below 58 years old.
Non-Malaysian workers must be below 50 years old.

The maximum period of employment

For the construction sector, the maximum number of years a worker can work in Singapore on a Work Permit is as follows: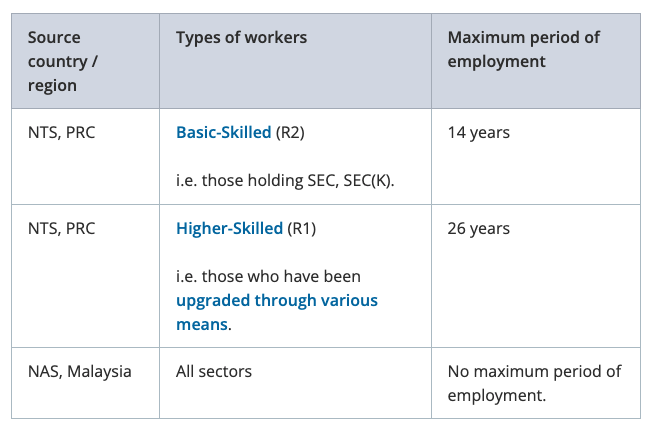 How to apply for a lower levy?
Higher-skilled worker levy

Upgrading your worker to higher-skilled status will reduce your levy bill. The exact levy rate depends on your sector.
You pay a lower levy for workers with higher-skilled status.
Criteria for higher-skilled worker levy by sector

The requirements your worker must meet to be on the higher-skilled levy rate are different for each sector:
Construction
Manufacturing
Marine shipyard
Process
Services

Apply for a higher-skilled worker levy for the construction sector

Your worker can get higher-skilled status by completing one of the four upgrading pathways.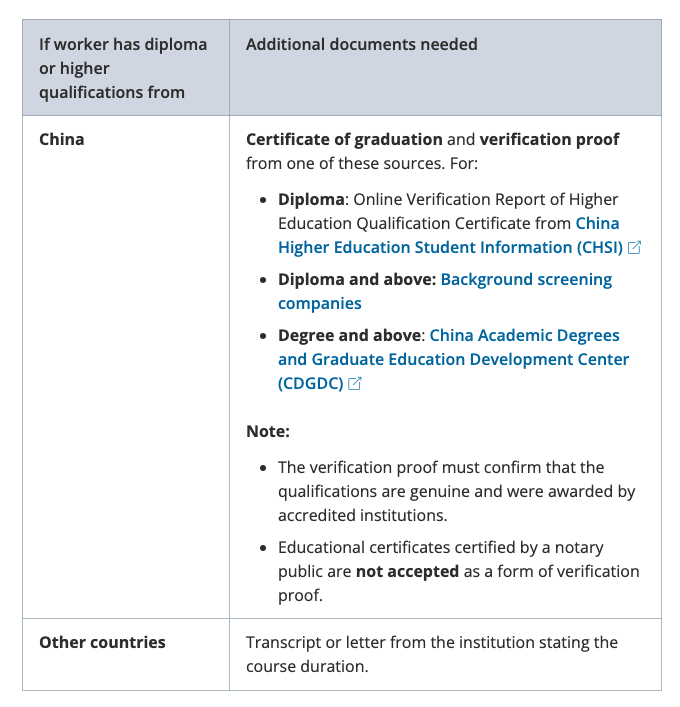 Direct R1 Pathway
This scheme allows quality workers, who may not have acquired the necessary years of local construction experience but are highly skilled, to upgrade to "Higher Skilled" R1 construction workers.
Employers will have greater flexibility in deploying higher-skilled workers on-site, hence reducing the downtime and improving their productivity.
Who can apply

Workers will need to meet the following criteria to qualify:
–
Minimum fixed monthly salary of $1,600 per month; and
Passed the SEC(K) test taken at a higher skill level.
Continuing education and training (CET) requirements
Direct R1 eligibility status is valid for 2 years.

To renew their registration, workers are required to attend Continuing Education and Training (CET) in their registered SEC(K) trade.

CET will be a half-day course covering the latest codes and regulations, good practices, and demonstration of new methods, materials, tools, and equipment relevant to the specific construction trades and/or areas of responsibility of the worker.

View list of ATTCs offering CET, and CET course dates and fees.

How to apply

Submit an application at a BCA Approved Training and Testing Centre or Overseas Testing Centre for SEC(K) assessment at a higher skill level. Alternatively, contact Aesperon Construction here.
R1 Worker Courses Singapore
Here are a list of courses from Aesperon Construction Approved Training & Testing Centre (ATTC):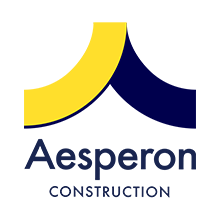 Why Aesperon Construction?
Since 2012, Aesperon Construction has been providing reliable, relevant, and cost-effective courses to upskill and empower your workforce. We work closely with our partners to ensure that our courses meet stringent criteria and requirements. As the corporate development arm of Aesperon Group, Aesperon Construction takes great pride in delivering training solutions that exceed industry standards.
We believe that our Coretrade courses not only elevate the skillsets of individual tradesmen but also raise the standards of the industry.