If you are a construction company based in Singapore and are hiring or planning to hire more foreign workers, here are 3 ways you can lower foreign worker levies and save up to $4,200 per worker per year!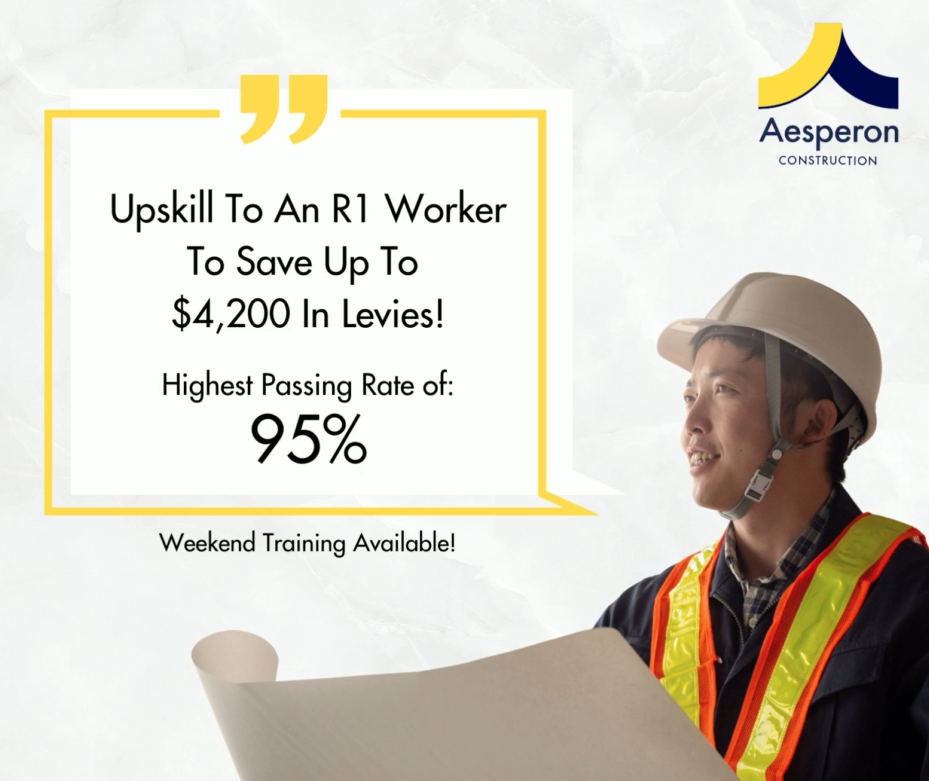 Here Are Some Ways You Can Lower Foreign Worker Levies In 2023:
Upskill To An R1 Worker Using Coretrade
Upskill To An R1 Worker Using Multi Skill
Upskill To An R1 Worker Using SEC(K)
What is the Levy for Construction Workers in Singapore?
Here's what you need to know about the levy rates according to the Ministry of Manpower (MOM) in Singapore.
To employ migrant workers in the construction sector, you will have to meet specific requirements for workers' source country or region, quota, and levy.
These requirements are additional and specific to the construction sector. You should also refer to the general Work Permit conditions and requirements.
For more information on foreign worker levies in Singapore, please read this article.
What is an R1 Worker?
The Direct R1 Scheme was implemented in 2015 to provide another alternative pathway for the industry to upgrade its construction workers.
It allows those who pass the Skills Evaluation Certificate (Knowledge), SEC(K), test at a higher skill level, and draw a fixed monthly salary of $1,600 or more, to be considered as R1 (Higher Skilled) workers; under the Ministry of Manpower Tiered-Levy Scheme.
What is Coretrade?
The Construction Registration of Tradesmen (CoreTrade) Scheme was introduced by the Building and Construction Authority (BCA) to allow the built environment sector to build up its core group of competent and experienced construction personnel in key construction trades and supervisory roles to anchor and lead the construction workforce. The CoreTrade Scheme is a registration system that is meant to raise the quality and productivity levels of workers in the construction industry.
What is Multi Skill?
The Multi-Skilling Scheme was launched by the Building and Construction Authority (BCA) in 2012 with the aim to build up a pool of experienced workers, who are competent in multiple construction trades.
Employers can benefit from this multi-skilling scheme by sending existing workers for this course as it provides more flexibility to deploy their construction workers who are certified multi-skilled workers to construction sites to reduce downtime and increase productivity.
What is SEC(K)?
SEC(K), which stands for Skills Evaluation Certificate (Knowledge), is a skills certification framework conducted by the Building and Construction Authority to assess a worker's competency and skill in a particular construction trade.
Workers can apply for SEC(K) at the BCA Academy or at the BCA Approved Training and Testing Centres (ATTCs). Companies can also apply for their workers to take the 2nd SEC(K) at Overseas Test Centres (OTCs).
In the event that the worker has less than 4 years of construction experience in Singapore and only the first SEC/SEC(K), employers are unable to submit a Multi-Skilling application for the applicant as per the requirement.
If you need more information regarding any of the schemes and registration process or find out how you can upgrade your workforce and cut your costs at the same time, call us at 67413131 or email us at hello@aesperon.com.sg for a no-obligation enquiry!
If you'd like to find out more or apply to become an R1 worker, please contact us here. You may also like to read these articles:
How To Upskill To An R1 Worker in Singapore
Top 3 BCA Approved Construction Courses by Aesperon Construction
How To Lower Foreign Worker's Levies Through Multi-Skill Courses
Why Aesperon Construction?
To start working as a construction worker in Singapore, it is a requirement to possess a skills evaluation certificate. We have a more than 95% Passing Rate for our certification courses. As we understand that weekdays are mainly the important workdays, many weekend training slots are available in ATTC. Free transportation will be provided as well!*
If you have any queries, do not hesitate to contact us!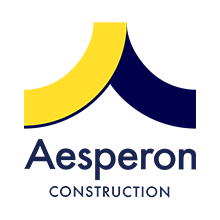 Suggested Keywords: Aesperon Construction, BCA Approved Training, BCA – ATTC Training, SGCK Training, Coretrade Training, Core Trade Training, Validation Training, Weekend Construction Training, Malaysian Construction workers Training, Lower Levies for Construction Workers.