Multi Skilling Scheme FAQs: Application Fees, Expiry Date, And More!
Let's check answers to Multi Skill FAQs before you apply for a Multi Skill registration or courses. Get prepared to make the most out of it!
It is shared among the construction industry that Multi Skill can help workers improve their skills and experiences for better jobs. In addition, foreign employees with a Multi Skill certificate will benefit from a lower levy rate and extended period of employment.
Do you know everything about this scheme? Check out some frequently asked questions about Multi Skill below to make the most out of it.
What is Multi Skill?
The Multi-skilling scheme provides an alternative pathway for the industry to upgrade their experienced workers from Basic Skilled R2 to Higher Skilled R1 workers.
The Multi-skilling scheme aims to build up a pool of workers who are competent in multiple skill sets to carry out more than one type of task on-site.
Employers will have greater flexibility in deploying multi-skilled workers,
hence reducing downtime and improving their productivity.
Higher Skilled R1 workers would enjoy a long allowable period of employment (up to 22 years in Singapore), and lower foreign worker levy than Basic Skilled R2 workers.

Currently, a worker must possess SEC(K) certificates in two different construction trades and have a minimum of 4 years of construction experience in Singapore before they can be registered under the Multi-skilling scheme.
Since 1 October 2016, this upgrading pathway will be extended to longer-staying workers who are specialized in safety-related works on site.
All registered multi-skilled workers must meet the Continuing Education & Training (CET) requirements before renewing their registration every 2 years.
Who is eligible for the Multi-Skilling Scheme?
The Multi-Skilling Scheme, as the name suggests, is meant for construction workers who are to be deployed on-site to carry out more than one type of work task.
According to the Ministry of Manpower, any worker with construction experience in Singapore can apply for the multi-skilling scheme:
General Construction Worker
Workers trained in approved safety courses
Landscape Construction Worker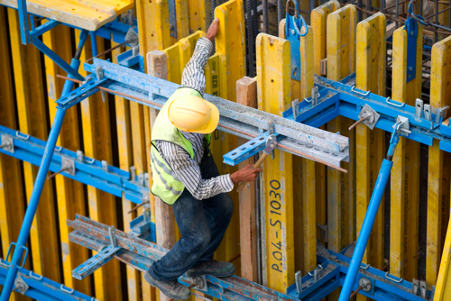 What are the benefits of the Multi Skill Scheme?
The benefits of Multi-Skill are the same as CoreTrade which was covered previously.
Apart from equipping your workers with new knowledge and additional technical skills, your company can benefit by having your workers recognized by the Ministry of Manpower (MOM) and Building and Construction Authority (BCA) and upgrading them into Higher-Skilled Workers.
By upgrading your construction workers, employers will pay a lower levy rate and extend the maximum period of employment. Instead of 14 years for a Basic-Skilled Worker, Higher-Skilled Workers actually have their period of employment extended to a maximum of 26 years!
This means employers get to keep their company's all-stars just by upgrading their workers. No need to worry about re-hiring new foreign workers when you can keep those who are essential to your business for a long time.
Wrapping up
We hope our article helps answer your questions related to the Multi Skill scheme. As you can see, Multi Skill is a really helpful scheme for foreign workers who wish to work in Singapore for a long time. You can check out our BCA-approved CoreTrade training courses here.
Feel free to let us know if you have any other questions. Don't forget to stay tuned for more useful guides about CoreTrade, SEC(K), and the Multiskill scheme.