What is Multi-Skill?
The Multi-Skilling Scheme was launched by the Building and Construction Authority (BCA) in 2012 with the aim to build up a pool of experienced workers, who are competent in multiple construction trades.
Employers can benefit from this multi-skilling scheme by sending existing workers for this course as it provides more flexibility to deploy their construction workers who are certified multi-skilled workers to construction sites to reduce downtime and increase productivity.
Who is eligible for the Multi-Skilling Scheme?
The Multi-Skill Scheme is meant for construction workers who are to be deployed on-site to carry out more than one type of work task. According to the Ministry of Manpower, any worker with construction experience in Singapore can apply for the multi-skilling scheme:
General Construction Worker
Workers trained in approved safety courses
Landscape Construction Worker
The benefits of Multi-Skill
The benefits of Multi-Skill are the same as CoreTrade which was covered previously. Apart from equipping your workers with new knowledge and additional technical skills, your company can benefit by having your workers recognized by the Ministry of Manpower (MOM) and Building and Construction Authority (BCA) and upgrading them into Higher-Skilled Workers.
By upgrading your construction workers, employers will pay a lower levy rate and extended maximum period of employment. Instead of 14 years for a Basic-Skilled Worker, Higher-Skilled Workers actually have their period of employment extended to a maximum of 26 years!
This means employers get to keep their company's all-stars just by upgrading their workers. No need to worry about re-hiring new foreign workers when you can keep those who are essential to your business for a long time.
How To Reduce Levy From Multi-Skill?
The levy rate is basically a pricing mechanism to regulate the number of foreign workers in Singapore and varies depending on the sector involved. The levy rate that employers pay mainly depends on two factors:
The worker's qualifications.
The number of Work Permit or S Pass holders hired.
Just based on looking at the Foreign Worker Levy Scheme, it's super worth it to upgrade your workers to be multi-skilled! Now all you got to do is see whether your workers are eligible for it!
Entry Requirements:
To check your eligibility for these courses, please check our website here at aesperonconstruction.sg to find out more.
Why Aesperon Construction?
To start working as a construction worker in Singapore, it is a requirement to possess a skills evaluation certificate. We have a more than 95% Passing Rate for our certification courses.
As we understand that weekdays are mainly the important workdays, many weekend training slots are available in ATTC. Free transportation will be provided as well! (Terms and conditions apply).
If you have any queries, do not hesitate to contact us!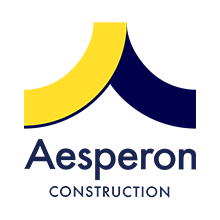 Suggested Keywords: Aesperon Construction, BCA Approved Training, BCA – ATTC Training, SGCK Training, Coretrade Training, Core Trade Training, Validation Training, Weekend Construction Training, Malaysian Construction workers Training, Lower Levies for Construction Workers.