According to the Ministry Of Manpower (MOM) website, to employ migrant workers for the construction sector, you will have to meet specific requirements for workers' source country or region, quota, and levy.
You can only hire migrant workers who satisfy the conditions for source countries or regions, age when applying, and a maximum period of employment.
Source countries or regions
You can employ migrant workers from these countries or regions:
Malaysia
People's Republic of China (PRC)
Non-traditional sources (NTS):

India
Sri Lanka
Thailand
Bangladesh
Myanmar
Philippines

North Asian sources (NAS):

Hong Kong (HKSAR passport)
Macau
South Korea
Taiwan
How to hire construction workers in Singapore?
Hiring construction workers may prove tough in the current market, where unemployment is low and talent scarce. But, it's not impossible to find great employees – you just need a targeted strategy. Here are 5 tips to help you find the best construction workers for your company:
1. Write a good job ad
2. Post on effective job boards
3. Offer apprenticeships
4. Use referrals
5. Apply for SEC(K), Multi-Skill, CoreTrade, or Validation Courses with one of the Building and Construction Authority (BCA) Approved Training & Testing Centre (ATTC)
Who is Aesperon Construction?
Aesperon Construction is one of BCA's ATTC. Since 2012, Aesperon Construction has been providing reliable, relevant, and cost-effective courses to upskill and empower your workforce. We work closely with our partners to ensure that our courses meet stringent criteria and requirements. As the corporate development arm of Aesperon Group, Aesperon Construction takes great pride in delivering training solutions that exceed industry standards.
We believe that our Coretrade courses not only elevate the skillsets of individual tradesmen but also raise the standards of the industry.
Why Aesperon Construction
We employ a wide range of training methods to provide courses that span across industries and levels. We collaborate with local and international clients to develop a high-performing and quality syllabus to meet your business requirements, and our courses are designed to equip learners with relevant knowledge to excel in their areas of expertise. Aesperon is a WSQ Approved Training Organisation and we work with BCA Approved Partners.
Our multiple CoreTrade courses have been steadily maintained at a 95% passing rate.
Our trainers are selected from a rigorous process to take trainees through a valuable and meaningful learning journey. We keep our ears close to the ground and are constantly exploring new courses and frameworks that can be used to increase the skill set of our workforce.
Why choose us?
To start working as a construction worker in Singapore, it is a requirement to possess a skills evaluation certificate. We have a more than 95% Passing Rate for our certification courses. As we understand that weekdays are mainly the important workdays, many weekend training slots are available in ATTC. Free transportation will be provided as well! (Terms and conditions apply).
If you have any queries, do not hesitate to contact us!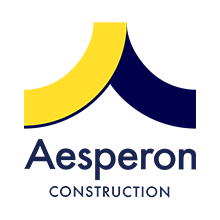 Suggested Keywords: Aesperon Construction, BCA Approved Training, BCA – ATTC Training, SGCK Training, Coretrade Training, Core Trade Training, Validation Training, Weekend Construction Training, Malaysian Construction workers Training, Lower Levies for Construction Workers.