SAFETY OF WINDOWS (CERTIFICATE OF SUCCESSFUL COMPLETION)
COURSES OFFERED
This Safety of Windows Training Course is to enhance the quality workmanship and performance of trained window installers, providing them with a good understanding of statutory and safety requirements of windows. This Course will cover:
The legistation and statutory requirements on the design, installation and retrofitting of windows.
Understand the minimum safety requirements for windows.
Understand the procedure and requirements for installation and retrofitting of windows; ensuring good industry practices incoporating quality and safety aspects of the trade.
Trainers with different nationalities (Chinese, Bangladeshi, Indian) will be present to assist workers during the training.
Upon successful completion of this Course, participants who have passed the tests will be awarded with a Certificate of Successful Completion issued by the Building and Construction Authority (BCA), and recognized as a Trained Window Installer (TWI).
Entry Requirements:
Eligibility
SEC(K) candidates must be holders of valid work permits, Singapore Citizens and Singapore Permanent Residents (PR).
Must be able to understand and communicate in the language of instruction.
Course Requirements:
A)   Coretrade
Minimum of 4 or 6 years of construction work experience in Singapore as Tradesmen and Foremen respectively.
BCA acknowledgement notice.
B)   Multi skill
Candidates must have SEC or SEC (K) certificate.
Language of Instruction:
English, Mandarin, Bengali and Tamil
Test papers in the following preferred languages are available (provided) by BCA.
(English, Chinese, Tamil, Thai)
2022 Upcoming Course Dates:
<!=========Events list Template 1.6=========>
Training: 10 hours 
Weekend Courses
Pricing: $750.00
Difficulty Level: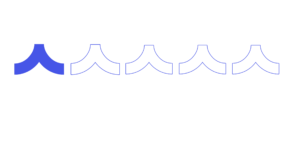 Venue:
BBR Building, 3rd Floor, 50 Changi South Street 1, Singapore 486126