PRECAST CONCRETE COMPONENT ERECTION
COURSES OFFERED
Familiarization Course (FC) and Skills Assessment (SA) leading to Coretrade registration.
Training leading to SEC (K) Skills Evaluation Certificate— Knowledge.
Express course leading to 2nd SEC(K)— to register under Multi-Skilling Scheme 
Note that all trainees undertaking above courses will be assessed by BCA.
What you will benefit from this course: 
Lowered levies for construction companies when workers are SEC-K certified 
Meet BCA 10% RI requirement for construction companies (direct R1)
Longer working years and higher employability in Singapore for construction workers
COURSE CONTENTS
This course consists of practical and theory training sessions covering the following topics:
Handling of PC components
Inspection & quality control
Placements & adjustments
Propping
Safety aspects
Components covered in this course include columns, beams, slabs, staircases, refuse chute, facades, gable-end walls and space-adding items.
Entry Requirements:
Eligibility
SEC(K) candidates must be holders of valid work permits, Singapore Citizens and Singapore Permanent Residents (PR). 
Must be able to understand and communicate in the language of instruction.
Course Requirements:
A)   Coretrade
Minimum of 4 or 6 years of construction work experience in Singapore as Tradesmen and Foremen respectively.
BCA acknowledgement notice.
B)   Multi skill
Candidates must have SEC or SEC (K) certificate.
Language of Instruction:
English, Mandarin, Bengali and Tamil 
            Test papers in the following preferred languages are available (provided) by BCA.
            (English, Chinese, Tamil)
2022/23 Upcoming Course Dates: 
<!=========Events list Template 1.6.3=========>
There is no Event
Training: 16 hours 
Weekend Courses
Pricing: $1604.00
Difficulty Level: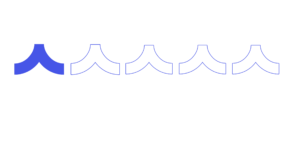 Venue:
BBR Building, 3rd Floor, 50 Changi South Street 1, Singapore 486126