Let's check answers to CoreTrade FAQs before you apply for a CoreTrade registration or courses. Get prepared to make the most out of it!
It is shared among the construction industry that Coretrade can help workers improve their skills and experiences for better jobs. In addition, foreign employees with a CoreTrade certificate will benefit from lower levy rate and extended period of employment.
Do you know everything about this scheme? Check out some frequently asked questions about CoreTrade below to make the most out of it.
What is CoreTrade?
CoreTrade stands for The Construction Registration of Tradesmen – a registration scheme developed and deployed by the Building and Construction Authority (BCA) to help workers improve their skills and experience.
BCA aims to build a core group of competent workforce, particularly in key construction trades and supervisory roles, thereby raising overall quality and productivity.
Is the CoreTrade application free?
No, it isn't. You need to pay $15 for each application you submit to the BCA. This fee is non-refundable, which means you can't get it back even if you submit the wrong documents or fail to join the course under any circumstance.
How long does CoreTrade Registration last?
An approved registration of CoreTrade is valid for two years. Within three months from the expiry date, you can apply for an online renewal registration.
How to check the CoreTrade expiry date?
It is really easy to check when the CoreTrade expires by following the below steps:
Step 1: Visit the CoreTrade homepage of the Singapore government.
Step 2: You'll see a lot of options on the red navigation path. Hover around the Check Status button to open the drop-down menu, which consists of Check Application, Request Status, and Check Expiry Date options.
Step 3: Click on Check Expiry Date.
Step 4: Enter the required information, including your FIN/NRIC and date of birth. Note that the date of birth should follow the format indicated (02-Mar-2015). And don't forget to enter the characters you see in the security check!
Step 5: Click on the Search button.
All information related to your CoreTrade certificate will be displayed on a table. You'll see your name, FIN/NRIC, personnel type, trade category, number of registration, and expiry date.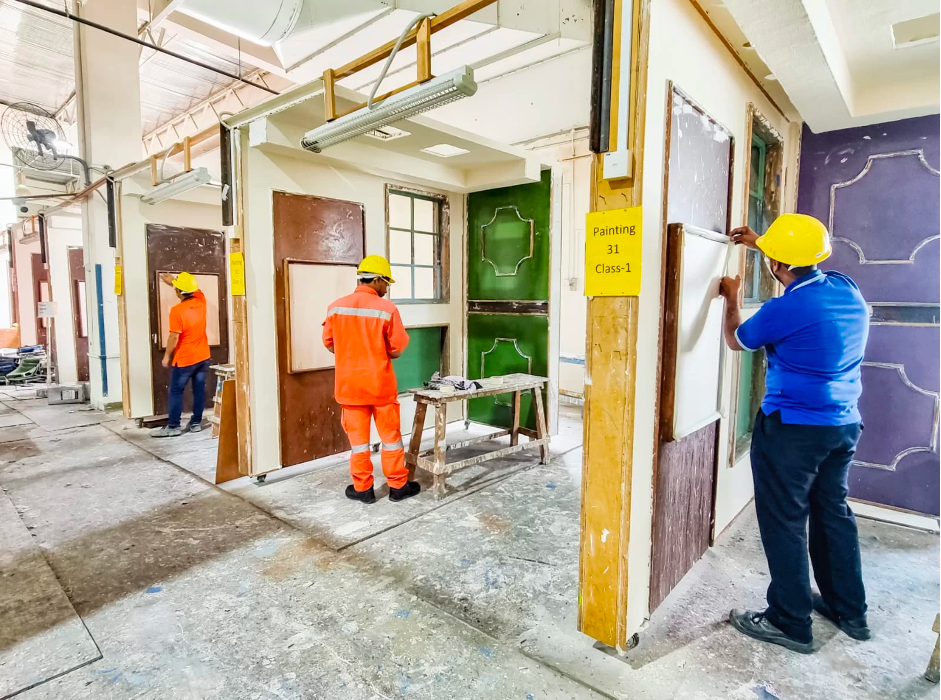 My CoreTrade certificate has expired. Can I renew it?
Yes, of course. You can register for a new CoreTrade certificate 3 months before the existing one expires. To renew your expired CoreTrade certificate, you can follow the exactly similar steps as you have done to apply for the scheme before.
Note that you'll have to pay the same $15 non-refundable fee to get a new CoreTrade certificate.
Wrapping up
We hope our article helps answer your questions related to CoreTrade. As you can see, CoreTrade is a really helpful scheme for foreign workers who wish to work in Singapore for a long time. You can check out our BCA-approved CoreTrade training courses here.
Feel free to let us know if you have any other questions. Don't forget to stay tuned for more useful guides about CoreTrade, SEC(K), and Multiskill scheme.