Aesperon Construction's Safety Of Windows Course is part of our SEC(K), BCA Approved Training Course. In this article, we will dive deeper into what you might be able to learn and the benefits of completing this course.


What is a BCA Approved Training Course?
The Construction Registration of Tradesmen (CoreTrade) is a registration scheme administered by the Building and Construction Authority (BCA), for skilled and experienced construction personnel in the various key construction trades.
Apart from equipping your workers with new knowledge and additional technical skills, your company can benefit by having them recognized by the Ministry of Manpower (MOM) and Building and Construction Authority (BCA) and upgrading them into Higher-Skilled Workers.
By upgrading your construction personnel with a BCA-approved training course like CoreTrade, employers will pay a lower levy rate and extended maximum period of employment. Instead of 14 years for a Basic-Skilled Worker, Higher-Skilled Workers actually have their period of employment extended to a maximum of 26 years!
Signing your employees up for a familiarisation course provides a lot of benefits to you and your company. You get to keep your company's high-performing construction personnel with additional training and testing through this CoreTrade Scheme.
No need to worry about re-hiring new workers all the time when you can keep the core group of personnel essential to your business for a long time.
List Of BCA-Approved Courses
How To Apply For The CoreTrade Courses?
All you have to do is approach us for pre-registration via the following schemes:
*Subjected to approval by MOM.
Entry Requirements:
To check your eligibility for these courses, please check our website at aesperonconstruction.sg to find out more.
What is the SEC(K) scheme?
SEC(K), which stands for Skills Evaluation Certificate (Knowledge), is a skills certification framework conducted by the Building and Construction Authority to assess a worker's competency and skill in a particular construction trade.
Workers can apply for SEC(K) at the BCA Academy or at the BCA Approved Training and Testing Centres (ATTCs). Companies can also apply for their workers to take the 2nd SEC(K) at Overseas Test Centres (OTCs).
In the event that the worker has less than 4 years of construction experience in Singapore and only the first SEC/SEC(K), employers are unable to submit a Multi-Skilling application for the applicant as per the requirement.
If you need more information regarding any of the schemes and registration process or find out how you can upgrade your workforce and cut your costs at the same time, call us at 67413131 or email us at hello@aesperon.com.sg for a no-obligation enquiry!
Benefits of SEC(K)
The SEC(K) scheme allows workers in the construction industry to upskill to an R1 worker, thereby lowering their foreign worker levies. The Direct R1 Scheme was implemented in 2015 to provide another alternative pathway for the industry to upgrade its construction workers.
It allows those who pass the SEC(K) test at a higher skill level and draw a fixed monthly salary of $1,600 or more, to be considered R1 (Higher Skilled) workers; under the Ministry of Manpower Tiered-Levy Scheme.
SAFETY OF WINDOWS COURSE (CERTIFICATE OF SUCCESSFUL COMPLETION)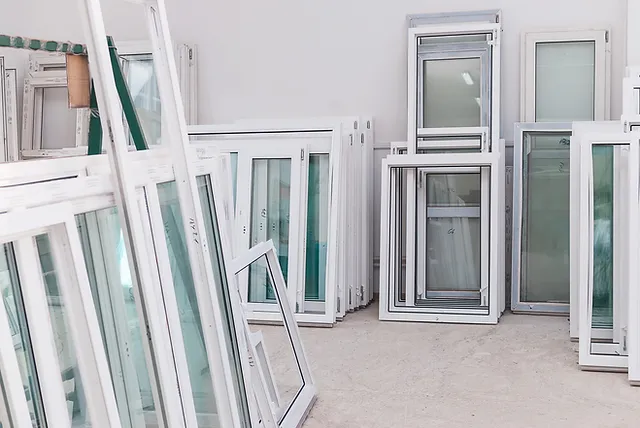 COURSES OFFERED 
This Safety of Windows Training Course is to enhance the quality workmanship and performance of trained window installers, providing them with a good understanding of statutory and safety requirements of windows.
This course will cover
The legislation and statutory requirements on the design, installation, and retrofitting of windows.
Understand the minimum safety requirements for windows.
Understand the procedure and requirements for installation and retrofitting of windows; ensure good industry practices incorporating quality and safety aspects of the trade

Trainers of different nationalities (Chinese, Bangladeshi, and Indian) will be present to assist workers during the training.

Upon successful completion of this Course, participants who have passed the tests will be awarded a Certificate of Successful Completion issued by the Building and Construction Authority (BCA) and recognized as a Trained Window Installer (TWI). 

Entry Requirements:
Candidates must have at least 12 months of practical experience in the installation of windows as declared by the employer and a Supervising Trained Window Installer (TWI).
The Supervising TWI shall be certified and declared by the employer as being employed by an Approved Window Contractor or a licensed builder.
Supervising TWI in the declaration form shall be the same as in the Certificate of Attendance.
Candidates must be able to understand and communicate in simple English language (able to read and write).
Candidates must be Singapore Citizens, Singapore Permanent Residents, or holders of valid work permits.

Language of instruction: English only
Test papers in the following preferred languages are available (provided) by BCA. (English)