Aesperon Construction's Precast concrete component erection course is part of our SEC(K), BCA Approved Training Course. In this article, we will dive deeper into what you might be able to learn and the benefits of completing this course.
What is a BCA Approved Training Course?
The Construction Registration of Tradesmen (CoreTrade) is a registration scheme administered by the Building and Construction Authority (BCA), for skilled and experienced construction personnel in the various key construction trades.
Apart from equipping your workers with new knowledge and additional technical skills, your company can benefit by having them recognized by the Ministry of Manpower (MOM) and Building and Construction Authority (BCA) and upgrading them into Higher-Skilled Workers.
By upgrading your construction personnel with a BCA-approved training course like CoreTrade, employers will pay a lower levy rate and extended maximum period of employment. Instead of 14 years for a Basic-Skilled Worker, Higher-Skilled Workers actually have their period of employment extended to a maximum of 26 years!
Signing your employees up for a familiarisation course provides a lot of benefits to you and your company. You get to keep your company's high-performing construction personnel with additional training and testing through this CoreTrade Scheme.
No need to worry about re-hiring new workers all the time when you can keep the core group of personnel essential to your business for a long time.
List Of BCA-Approved Courses
How To Apply For The CoreTrade Courses?
All you have to do is approach us for pre-registration via the following schemes:
 *Subjected to approval by MOM.
Entry Requirements:
To check your eligibility for these courses, please check our website at aesperonconstruction.sg to find out more.
What is the SEC(K) scheme?
SEC(K), which stands for Skills Evaluation Certificate (Knowledge), is a skills certification framework conducted by the Building and Construction Authority to assess a worker's competency and skill in a particular construction trade.
Workers can apply for SEC(K) at the BCA Academy or at the BCA Approved Training and Testing Centres (ATTCs). Companies can also apply for their workers to take the 2nd SEC(K) at Overseas Test Centres (OTCs).
In the event that the worker has less than 4 years of construction experience in Singapore and only the first SEC/SEC(K), employers are unable to submit a Multi-Skilling application for the applicant as per the requirement.
If you need more information regarding any of the schemes and registration process or find out how you can upgrade your workforce and cut your costs at the same time, call us at 67413131 or email us at hello@aesperon.com.sg for a no-obligation enquiry!
Benefits of SEC(K)
The SEC(K) scheme allows workers in the construction industry to upskill to an R1 worker, thereby lowering their foreign worker levies. The Direct R1 Scheme was implemented in 2015 to provide another alternative pathway for the industry to upgrade its construction workers.
It allows those who pass the SEC(K) test at a higher skill level and draw a fixed monthly salary of $1,600 or more, to be considered R1 (Higher Skilled) workers; under the Ministry of Manpower Tiered-Levy Scheme.
PRECAST CONCRETE COMPONENT ERECTION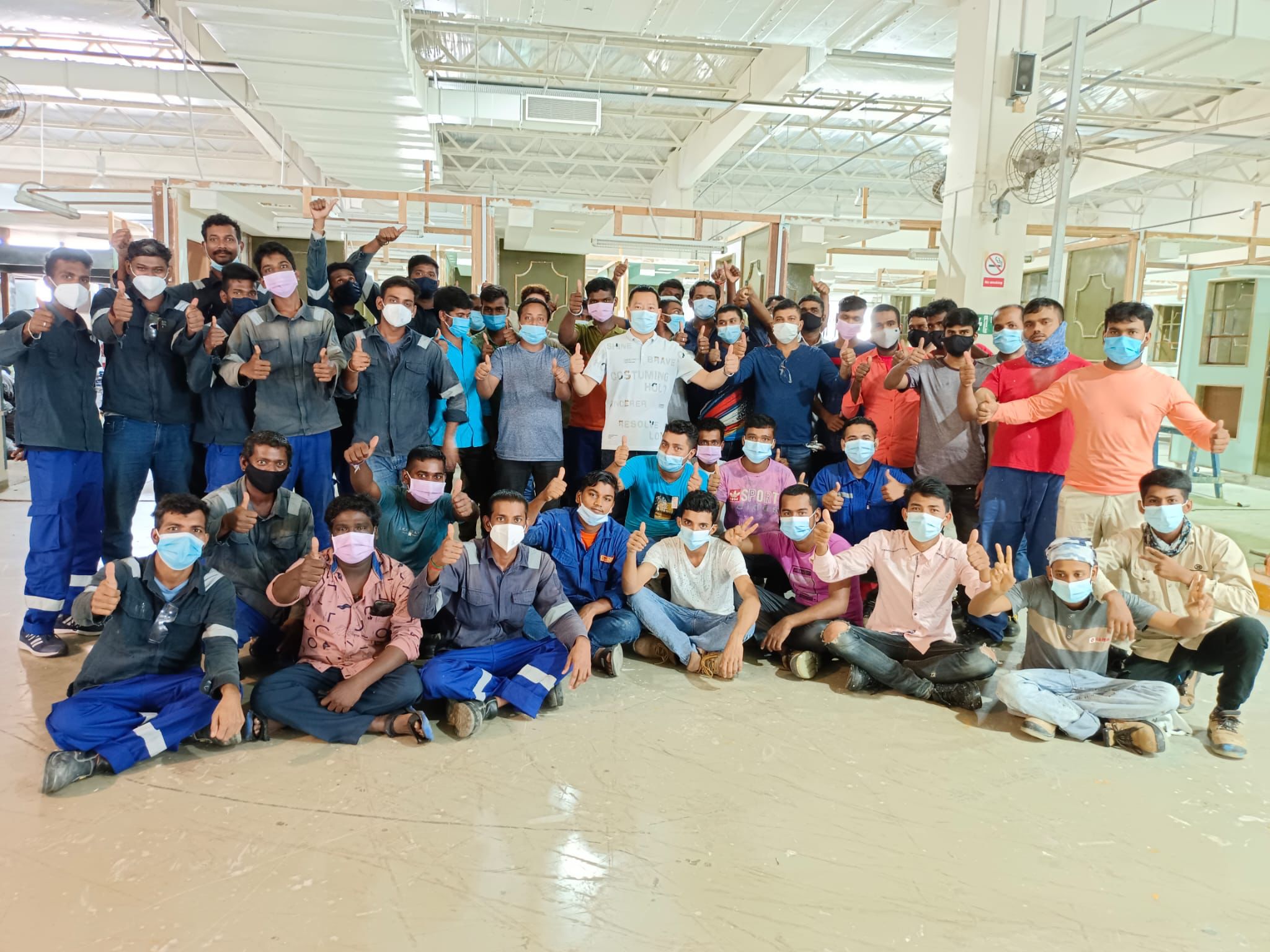 COURSES OFFERED
Familiarization Course (FC) and Skills Assessment (SA) leading to Coretrade registration.
Training leading to SEC (K) Skills Evaluation Certificate— Knowledge.
Express course leading to 2nd SEC(K)— to register under Multi-Skilling Scheme
Note that all trainees undertaking the above courses will be assessed by BCA. 
What you will benefit from this course:
Lowered levies for construction companies when workers are SEC-K certified 
Meet BCA 10% RI requirement for construction companies (direct R1)
Longer working years and higher employability in Singapore for construction workers
COURSE CONTENTS
This course consists of practical and theory training sessions covering the following topics:
Handling of PC components
Inspection & quality control
Placements & adjustments
Propping
Safety aspects
Components covered in this course include columns, beams, slabs, staircases, refuse chutes, facades, gable-end walls, and space-adding items.
Entry Requirements:
Eligibility
SEC(K) candidates must be holders of valid work permits, Singapore Citizens, and Singapore Permanent Residents (PR). 
Must be able to understand and communicate in the language of instruction.
Course Requirements:
A) Coretrade
Minimum of 4 or 6 years of construction work experience in Singapore as a Tradesman and foreman respectively.
BCA acknowledgment notice.
B) Multi skill
Candidates must have SEC or SEC (K) certificate.
Language of Instruction:
English, Mandarin, Bengali, and Tamil 

Test papers in the following preferred languages are available (provided) by BCA.

(English, Chinese, Tamil)
For the latest 2022 upcoming course dates, please click here.
Why Aesperon Construction BCA Approved Training Course?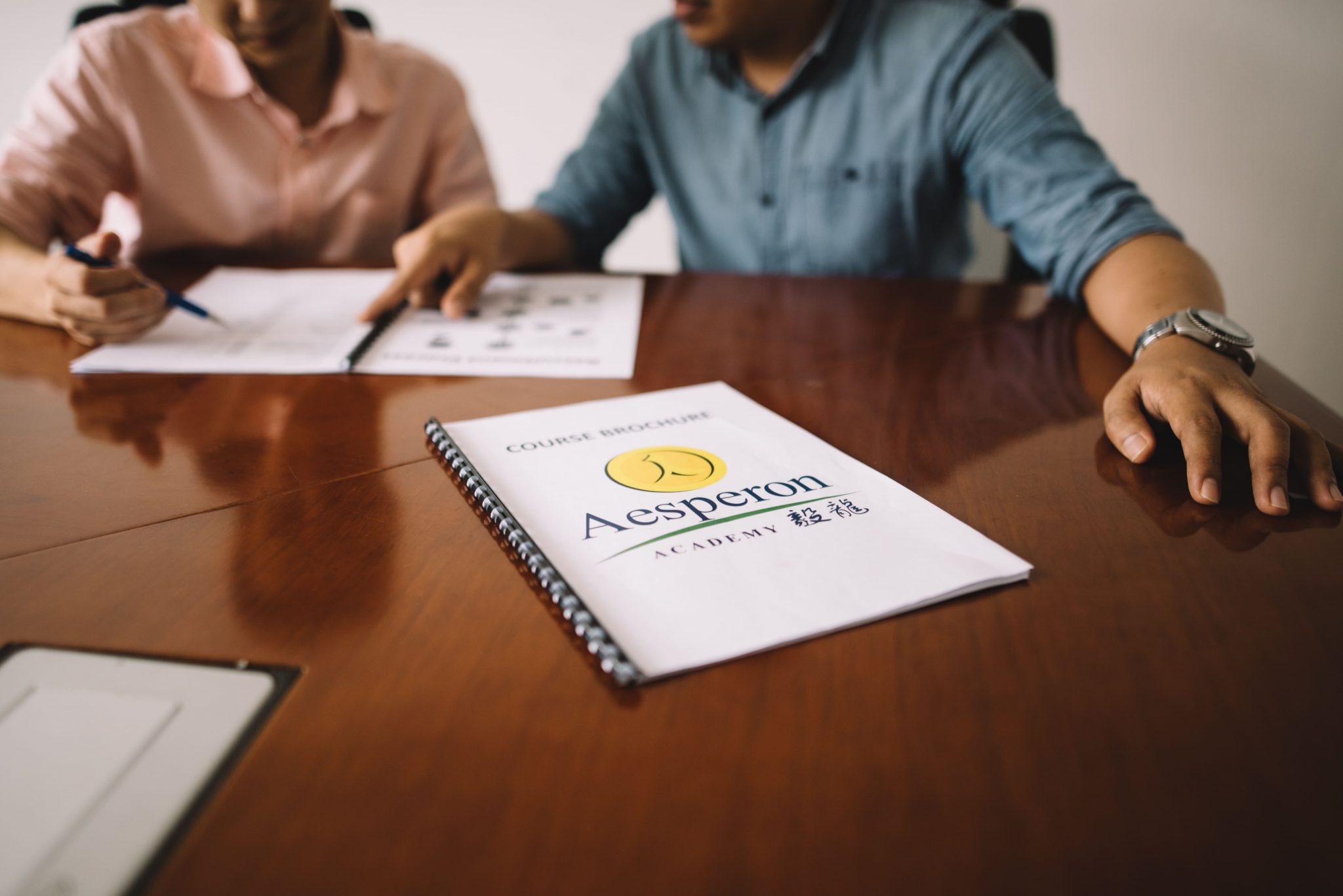 Since 2012, Aesperon Construction has been providing reliable, relevant, and cost-effective courses to upskill and empower your workforce. We work closely with our partners to ensure that our courses meet the stringent criteria and requirements. As the corporate development arm of Aesperon Group, Aesperon Construction takes great pride in delivering training solutions that exceed industry standards.
We believe that our BCA Approved Training Courses not only elevate the skillsets of individual tradesmen but also raise the standards of the industry.
We employ a wide range of training methods to provide courses that span across industries and levels. We collaborate with local and international clients to develop a high-performing and quality syllabus to meet your business requirements, and our courses are designed to equip learners with relevant knowledge to excel in their areas of expertise. Aesperon Construction is a WSQ Approved Training Organisation and we work with BCA Approved Partners. Our multiple CoreTrade courses have been steadily maintained at a 95% passing rate.
Our trainers are selected from a rigorous process to take trainees through a valuable and meaningful learning journey. We keep our ears close to the ground and are constantly exploring new courses and frameworks that can be used to increase the skillset of our workforce.