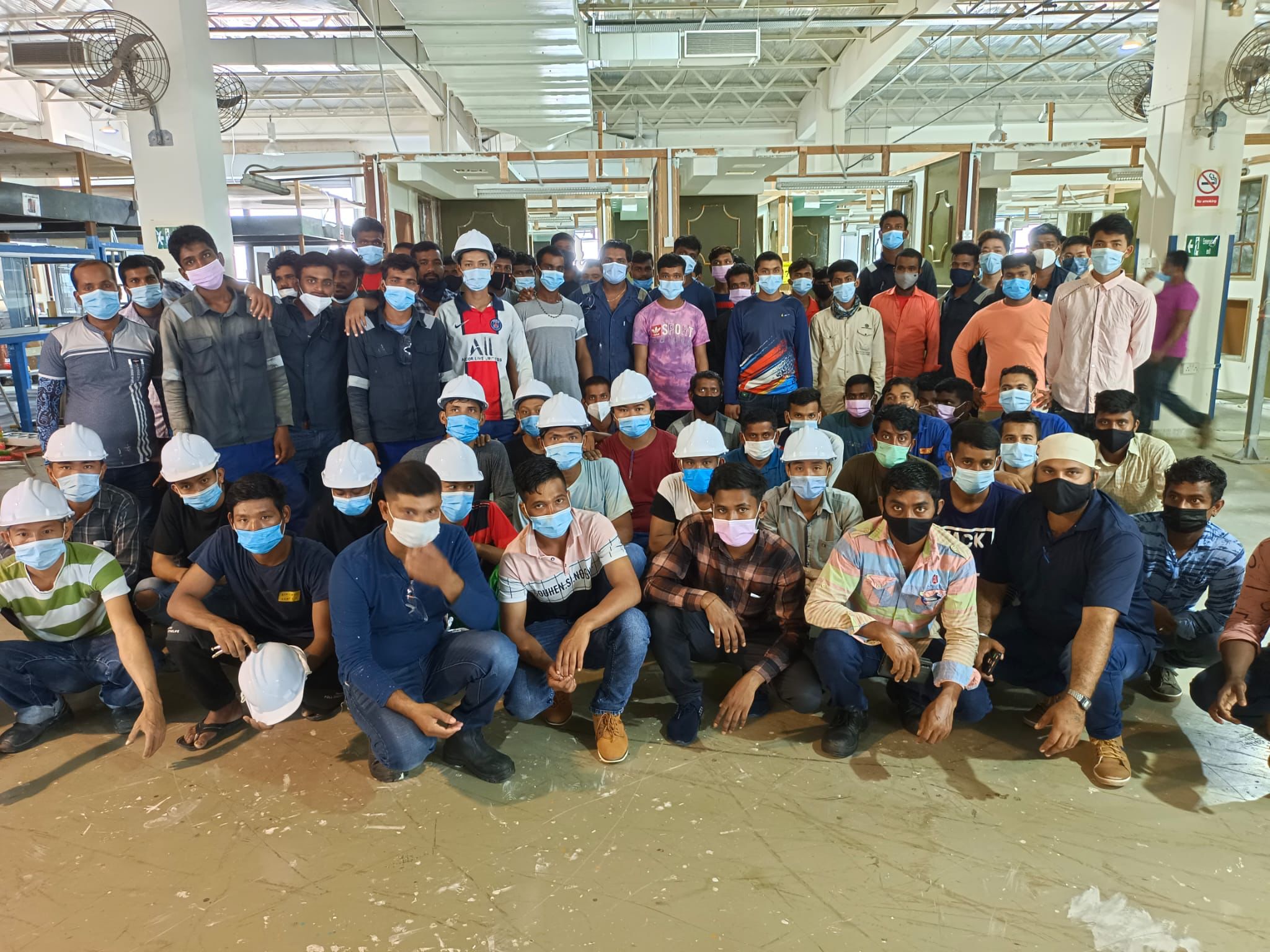 The Painting Course is one of Aesperon Construction's most popular BCA-Approved Courses on SEC(K)"Training leading to Skills Evaluation— Knowledge".
Note that all trainees undertaking the above courses will be assessed by BCA.
What you will benefit from this course:
Lowered levies for construction companies when workers are SEC-K certified  
Meet BCA 10% RI requirement for construction companies (direct R1) 
Longer working years and higher employability in Singapore for construction workers
COURSE CONTENTS
This course aims to provide trainees with knowledge and skills in painting. They will be trained to recognize different types of paint, techniques of application, and proper handling of painting tools and equipment. More importantly, trainees will be taught to practice good painting habits and worksite safety relating to painting. The course consists of the following topics:
General Knowledge & Safety in Painting Works
Painting Materials and Estimation
Methods of Application
Quality & Defects in Painting
Practical Projects
 Trainers of different nationalities (Chinese, Bangladeshi, and Indian) will be present to assist workers during the training.  
Entry Requirements:
Eligibility
SEC(K) candidates must be holders of valid work permits, Singapore Citizens, and Singapore Permanent Residents (PR). 
Must be able to understand and communicate in the language of instruction.
Course Requirements:
A) SEC- K
Minimum of 4 or 6 years of construction work experience in Singapore as a Tradesman and foreman respectively.
BCA acknowledgment notice.
B) Multi skill
Candidates must have SEC or SEC (K) certificate.
Language of Instruction:
 English, Mandarin, Bengali, and Tamil   
Test papers in the following preferred languages are available (provided) by BCA.
            (English, Chinese, Tamil)
Student's Reviews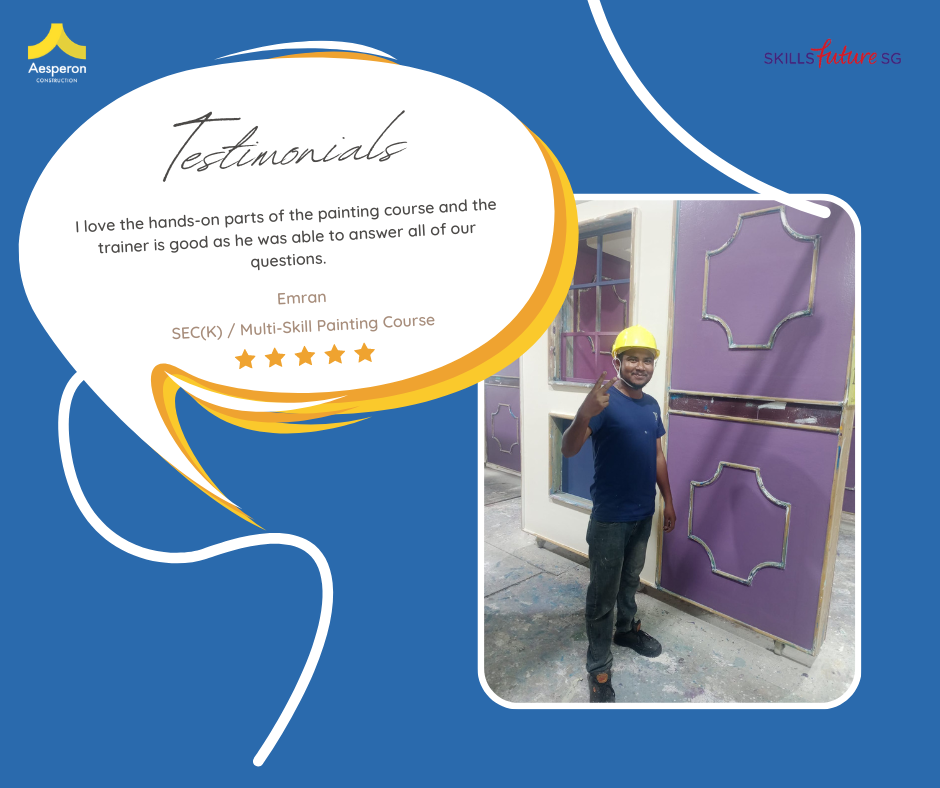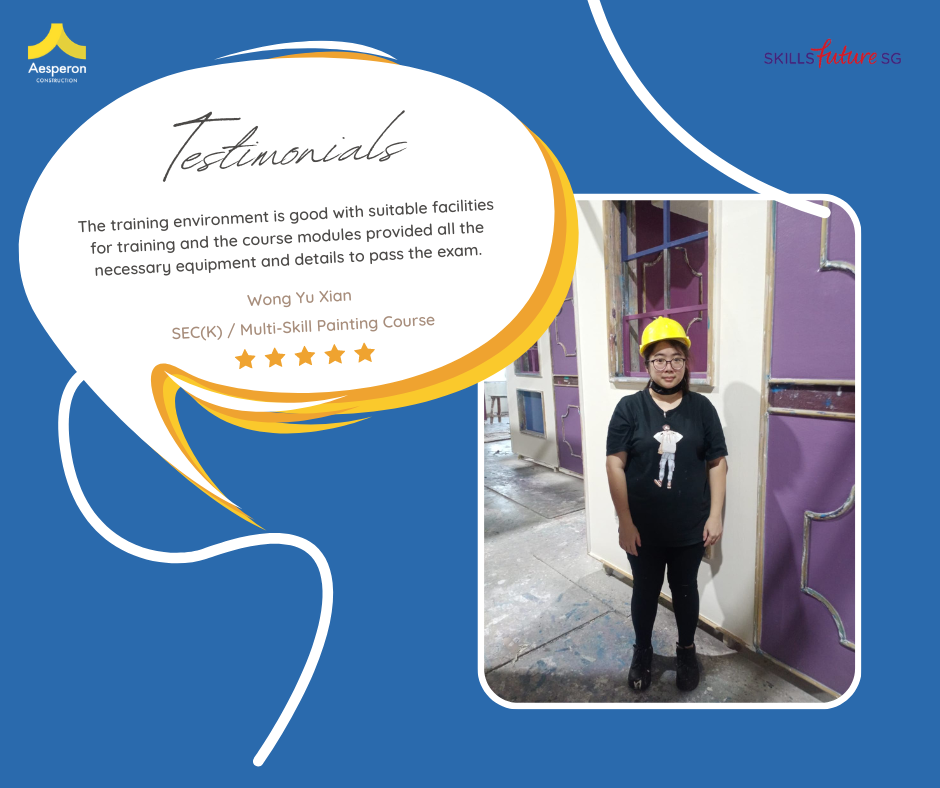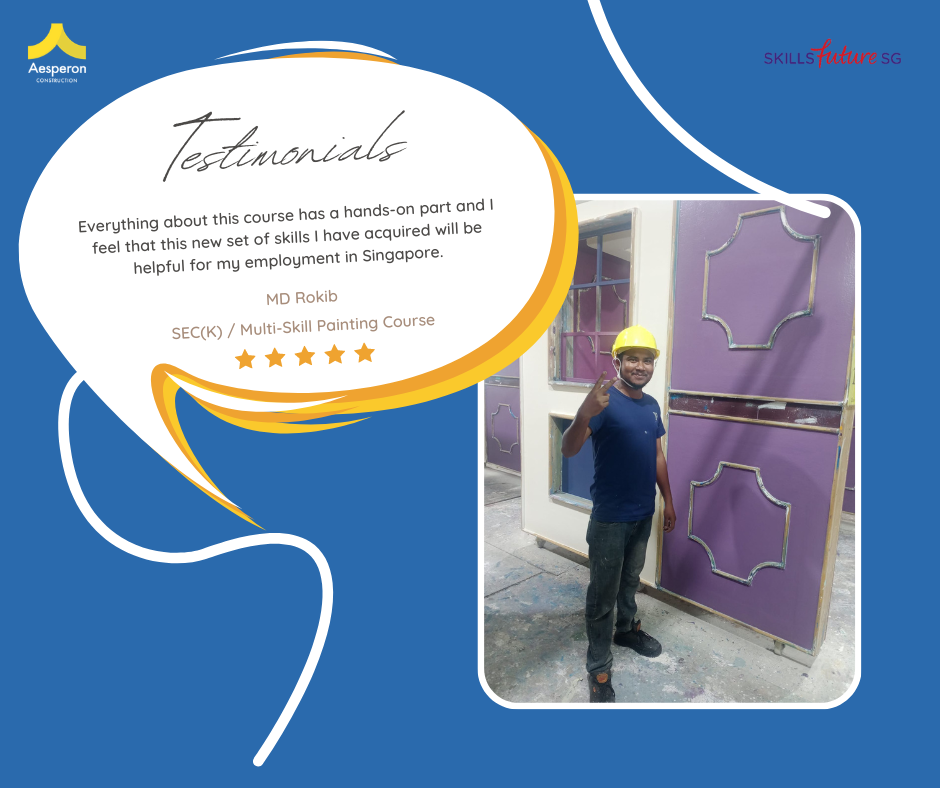 For more information on how to apply, please click here. For information on other eligible courses, please click here.
Why Aesperon Construction?
Since 2012, Aesperon Construction has been providing reliable, relevant, and cost-effective courses to upskill and empower your workforce. We work closely with our partners to ensure that our courses meet the stringent criteria and requirements. As the corporate development arm of Aesperon Group, Aesperon Construction takes great pride in delivering training solutions that exceed industry standards.
We believe that our Coretrade courses not only elevate the skillsets of individual tradesmen but also raise the standards of the industry.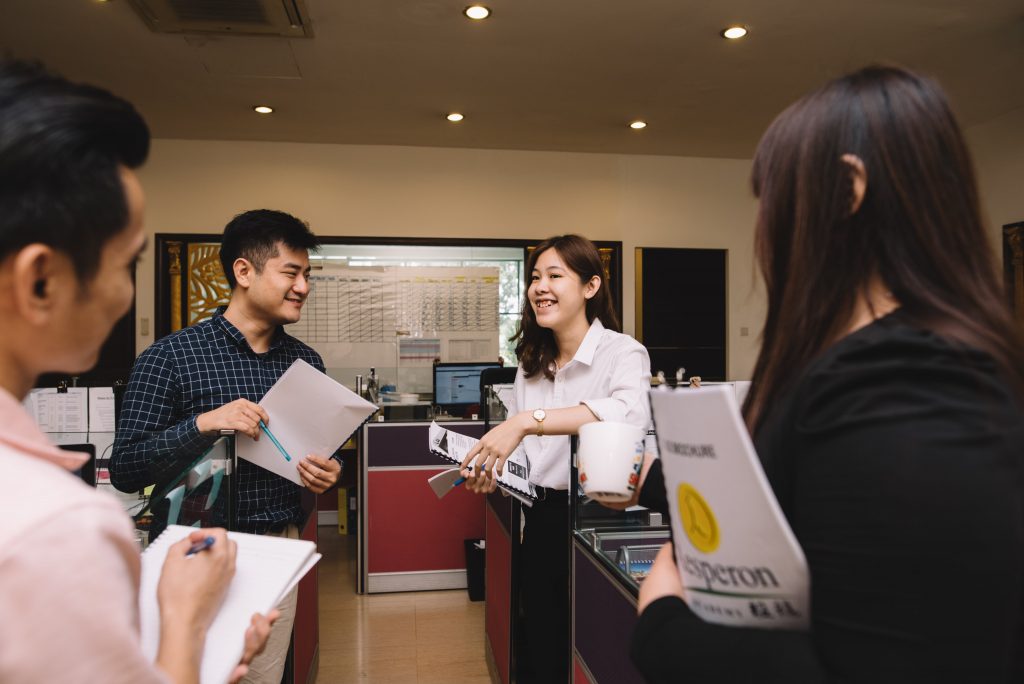 We employ a wide range of training methods to provide courses that span across industries and levels. We collaborate with local and international clients to develop a high-performing and quality syllabus to meet your business requirements, and our courses are designed to equip learners with relevant knowledge to excel in their areas of expertise. Aesperon Construction is a WSQ Approved Training Organisation and we work with BCA Approved Partners. Our multiple CoreTrade courses have been steadily maintained at a 95% passing rate.
Our trainers are selected from a rigorous process to take trainees through a valuable and meaningful learning journey. We keep our ears close to the ground and are constantly exploring new courses and frameworks that can be used to increase the skillset of our workforce.